This page documents the evolution of printing and publishing during the sixteenth century. When this century started, the printing press had been in existence for around 50 years. It had spread throughout Europe and more than 10 million copies of nearly 3500 works had already been printed.
1502
Aldus Manutius is the first printer to come up with smaller, more portable books. Until then books are large and heavy, meant to be read while standing at a lectern or reading stand. Manutius's books are smaller and can be carried around and read anywhere. Manutius was also the first to use Italic type, designed by Venetian punchcutter Francescop Griffo.
1507
Lucas Cranach invents the chiaroscuro woodcut, a technique in which drawings are reproduced using two or more blocks printed in different colors. The Italian Ugo da Carpi is one of the printers to use such woodcuts, for example in Diogenes, the work shown below. In Germany the technique peaks around 1520, but in Italy this early form of color printing remains in use throughout the sixteenth century.
1525
The famous painter, wood carver and copper engraver Albrecht Dürer publishes 'Unterweysung der Messung' (A Course on the Art of Measurement), a books on the geometry of letters.
1522
Even though movable type revolutionised book production, some types of works are still done by scribes. The Tsgrooten Antiphonary is a beautiful example of a hymn book that is created and decorated by hand.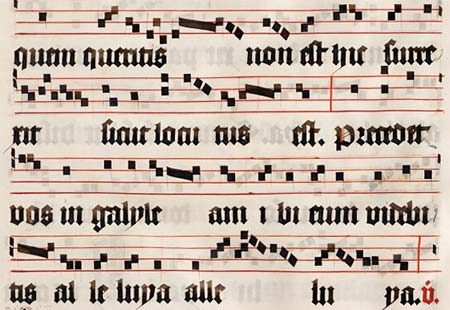 1543
De humani corporis fabrica libri septem (On the fabric of the human body in seven books) is a book of human anatomy written by Andreas Vesalius. It combines text with numerous illustrations and shows how much printing has evolved during this era.
1551
The 'Historia Veneta' (History of Venice) is one of the many books of Pietro Bembo, a Venetian scholar and cardinal who is most famous for his work on the Italian language and poetry. The Bembo typeface is named after him.
1560
Christophe Plantin becomes one of the most famous printers of his time. In his print shop in Antwerp he produces fine work ornamented with engravings after Rubens and other artists. Many of his works as well as some of the equipment from the shop can be admired in the Plantin-Moretus museum.
1582
• Willem Silvius is a printer in Antwerp who publishes the earliest known type specimen book in the low countries, the Leyden Afdrucksel.
5 January 2013